Cancelling an event is never easy. This close to race day makes it even more difficult. Unfortunately, this year's Mud Creek Crawl cannot take place at Pine Haven Recreation Area and the decision has been made not to move it away from Mud Creek and it's accompanying hills. Please click on link below for further information. We sincerely apologize for any inconvenience and look forward to rescheduling the 39th Annual Mud Creek Crawl in August or early September of 2019.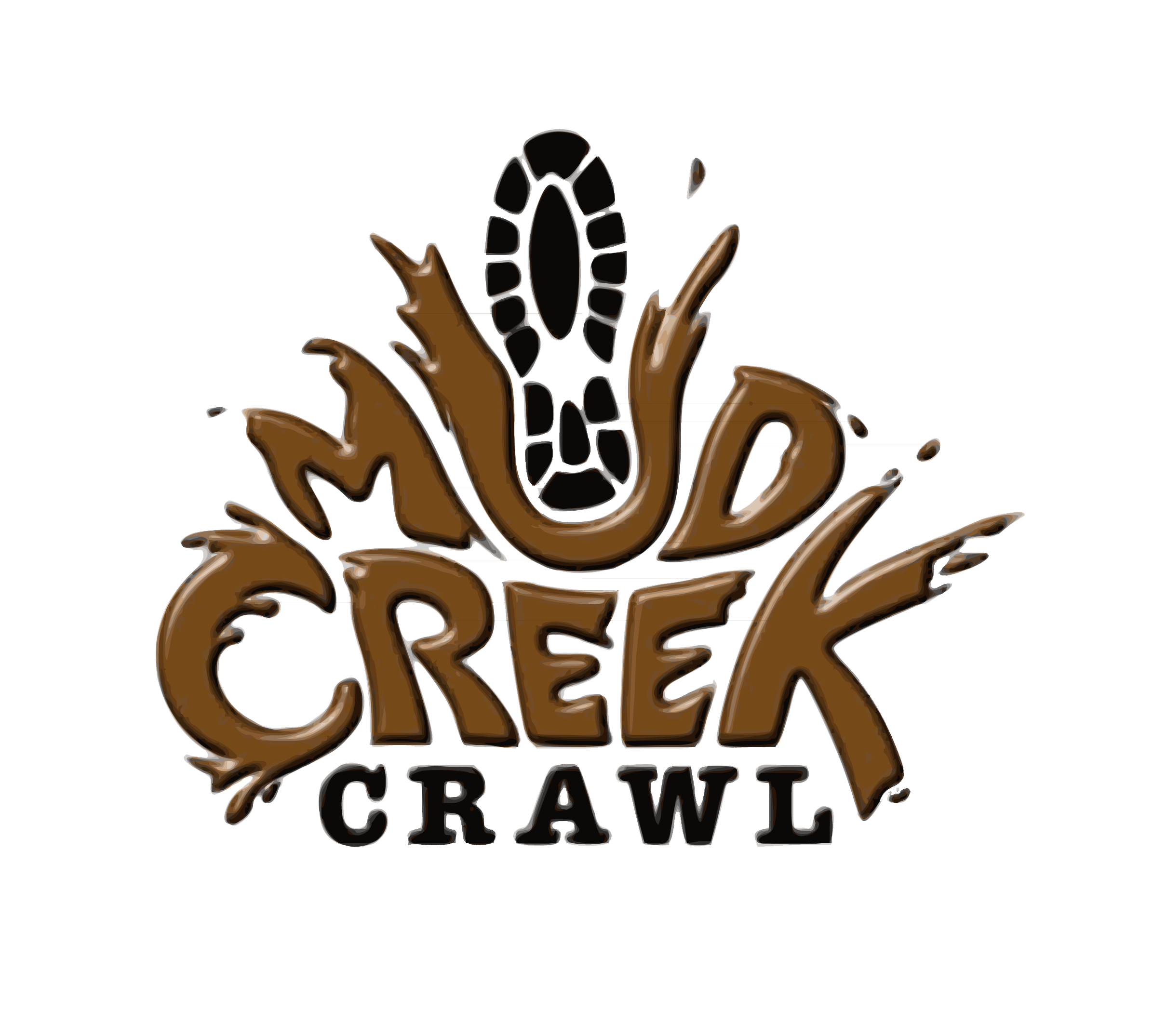 39th Annual Mud Creek Crawl 2018 Overview
Join TriToFinish at the 39th Annual Mud Creek Crawl! Originally presented by the Tri-City Nordic Ski Club, led by Don Kane, continued under the direction of John McPeak and presented by Midland County Parks and Recreation Department, the MUD CREEK CRAWL has become a nationally recognized off-road race (RUNNER'S WORLD's choice as one of the nation's Top 13 Out-Of-The-Way Races) and this year you can be a part of it!
For those new to this event, top finishers are determined through the use of a handicap system of scoring: each entrant will have his/her actual finish time adjusted by a body type/composition factor and an age/gender factor. This handicapping allows each runner an essentially equal chance to win in his/her chosen race. This is a trail run race and not an "adventure race" - though the trail CAN be muddy and there ARE some short, steep hills along the route.
As always, you can expect our signature TriToFinish race experience, even lost in the woods! You'll get personalized finishes, custom finisher medals, music, professional timing and FREE finisher photos. As in past years, we will be capping this race at 300 registrants so act fast to avoid missing out on one of Michigan's premier trail races!
Date: September 29, 2018
Start Time: 9:30 AM
Location: Pine Haven Recreation Area
Address: 1490 W Maynard Rd, Sanford, MI 48657
Course Description:
The trail surface is natural turf, sand, or (hopefully) mud, depending upon the pre-race weather. 10k runners will complete a different course than the 5k runners/walkers so be sure to consult the map button further down the guide. Please understand that the course may be slightly different from what you see on the map, but that the course will be VERY WELL marked – even better than last year. There will be two aid stations available along the course. If you need more nutrition or fluids than that, please plan ahead and carry your own.
Packet Pickup and Late Registration:
Saturday, September 29th, 2018 from 6:00-9:15 AM at Pine Haven Recreation Area*
*NOTE: Please arrive early enough to complete the BMI screening!
Online Registration closes at Midnight, Thursday, September 27th, 2018. After that, ALL registrations will be completed on-site during late registration/packet pickup at the increased rate of $30 ($20 for seniors and kids).
NOTE: Active.com charges a nominal fee to participants when registering. We just don't want you to be surprised when you go to register online!
T-Shirts
Based on feedback from participants who wish for lower pricing without shirts, event t-shirts will be an added $5 purchase this year and are available ONLY to those who register online before Noon on Monday, September 21st! These shirts will be the quality cotton blend we are known for and will be available in unisex, ladies cut, or youth sizes.
Shirt Sizes Available
Small

Medium

Large

Extra Large

2XL

Ladies Cut Small*

Ladies Cut Medium*

Ladies Cut Large*

Ladies Cut Extra Large*

Youth Small

Youth Medium

Youth Large
*Note: Please keep in mind that Ladies Cut shirts generally run smaller than standard unisex t-shirts as they are designed to be somewhat form fitting. Participants will receive the size and type shirts ordered. Exchanges will be unavailable.
Awards
Top 3 Overall Fastest 10k Male & Female (gun start/chip timed actual)

Top 3 Overall Fastest 5k (gun start/chip timed actual)*
Awards with BMI Handicapping will be given for the following:
10K RUN
1st place

2nd place

3rd place

4th place

5th place

6th - 15th will receive awards signifying their placement
5K RUN/WALK
1st place

2nd place

3rd place

4th place

5th place

6th - 15th will receive awards signifying their placement
Results
Both actual and adjusted results from Miller Race Management will be displayed at the event and will be posted at TRITOFINISH.COM within 48 hours of race completion.
Volunteers
Interested in volunteering? Events like this can't be successful without great volunteers! Sign up at the link at the top of this page and we'll be in touch. All volunteers receive a cool, TriToFinish logo'd tech t-shirt courtesy of ATS Printing in Bay City, MI!
REFUND AND TRANSFER POLICY
We completely understand that plans change and athletes will sometimes be unable to compete in an event they've signed up for. Unfortunately, refunds will not be provided for any event unless the event is cancelled for reasons within our control. Dangerous weather, natural disasters, and local emergencies are examples of reasons an event may be cancelled that are NOT within our control.
Should an athlete have an injury or other medical issue keeping them from competing in an event they've registered for, we would be happy to transfer their registration to a similar TriToFinish-owned event up to and including the same event the following season. A doctor's slip may be required as proof of injury or ailment. Failure to provide proof if requested will result in non-transfer of the event.
Transferring registrations to other athletes is NOT allowed.
Distances:
Note: There will be no competitive walk category. Participants are free to run or walk as they'd like.
Registration Prices:
10K Run & 5K Run/Walk
$25.00 valid until 06/30/18

$28.00 valid until 9/27/18

$30.00 On-Site Registration
10K/5K Senior (60+)
$12.00 valid until 6/30/18

$15.00 valid until 9/27/18

$20 On-Site Registration
10K/5K Youth (13 & Under)
$12.00 valid until 6/30/18

$15.00 valid until 9/27/18

$20 On-Site Registration